A couple months ago, we saw mention on the Sprinterlife blog that they'd be coming home from Chile in August to spend some time in LA and Hood River, OR. The last time we'd seen Tree and Stevie was after a similar mention in May of 2012 about a baby shower in LA to celebrate their daughter expected in October. We'd just gotten our Airstream and couldn't think of a better excuse to take it for a maiden voyage and camp our way back up the coast. The time before that was in Pavones, Costa Rica where, after meeting up several times on the road and caravanning through El Salvador, Honduras and Nicaragua, we let them know of our plans to ship our truck home from Panama after 5 months on the Pan American Highway while they continued on to South America. As of now, they've been travelling for almost 4 years, have had a baby in Peru and don't seem to be stopping anytime soon. With that in mind, we figured we'd better make a plan to hook up with them in Hood River and introduce our baby girls as we passed through.
Now, in truth, Tree and Stevie had already met our baby girl when we came down for the shower. I don't know about you, but I think Tree's posture just screams confidence (even when she's about to eat him alive).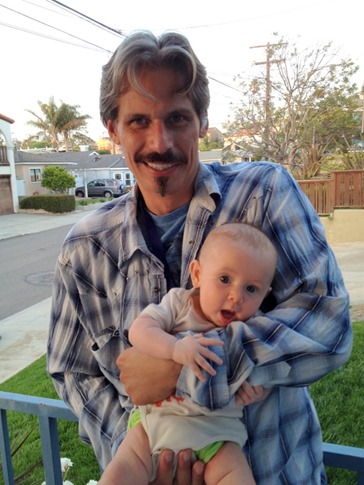 But of course, the scene we found in Hood River with 10-month-old Soleil - a baby girl with Peruvian and US citizenship and a veteran of two long flights home - was a completely different story; These guys are nomadic pros. It was great to hang out and relive some of our glory days on the road… uh… in between comparing consistencies of bowel movements (the babies') and discussions of teething and milk production.
Before: In El Tunco, days after Tree and Stevie held a marriage ceremony on the beach…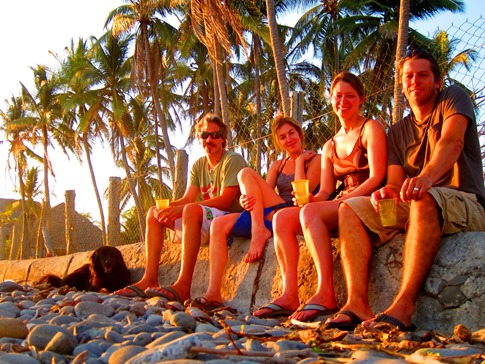 And After: The four has become six. In other happy news, Chad and Emily, the third part of our caravan, "Adventures of Pleasure Life," recently got married near Durango, CO. They are not invited to the next reunion unless they breed more travelers…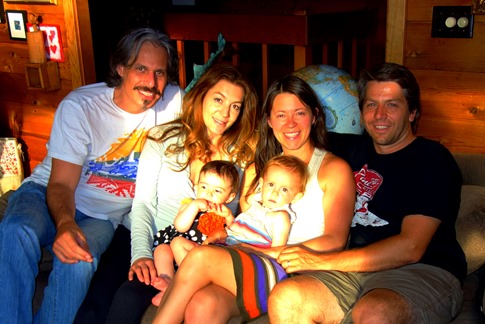 We sat around their friend Corrin's house while the girls played, and our hostess prepared us an amazing vegetarian feast. And yeah, that's coming from a hyper-local porkarian.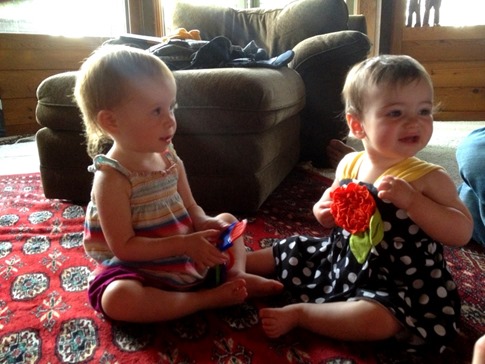 So curious…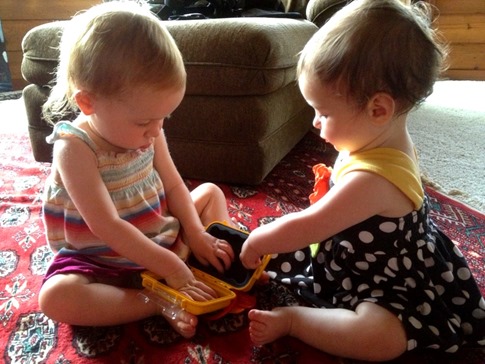 Uh… yeah.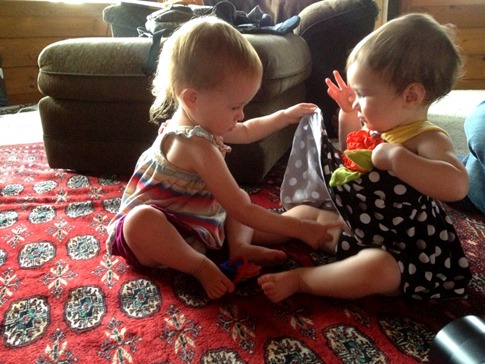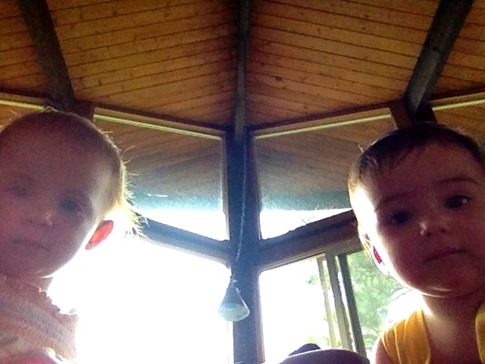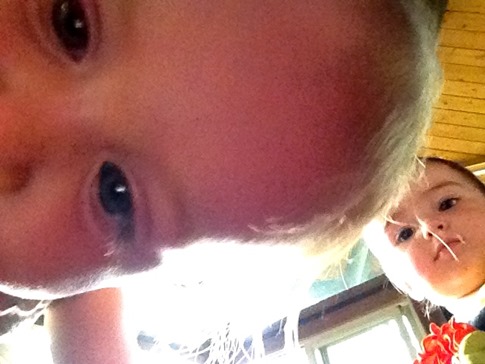 Inevitably, the conversation turned to future travel, or rather, life as travelers. Plans were thrown about for a rendezvous in the Argentinian wine country of Mendoza and a family caravan through Europe in the summer of 2015. Pros and cons of various overland vehicle platforms from truck campers to Unimogs to run-of-the-mill motorhomes for family overlanding in the US and abroad were enthusiastically debated. Options for homeschooling – or "road-schooling" -  were weighed, knowing full-well that we all have about 4 years before we have to think about that. There's just not a lot of people we can have these kinds of discussions with…
Of course, we're also getting really excited to meet up with our caravan of Airstreamers for the roadtrip up to Banff. The similarities between this group and the overlanders we know through our Pan American Highway adventures, are plenty. Both have chosen to question how they want to live their lives, opting to seek adventure while they're young and not live according to a prescribed plan. Two of those we'll meet in the next weeks have been traveling with kids for at least a couple years and think a lot about how the lifestyle benefits them through exposure to nature, educational opportunities and lessons about flexibility. One family was recently featured in an online video produced by Whole Foods. In addition to being really well done, I think it gives a great peek into just how "normal" an exceptional lifestyle can be.
Tomorrow Somewhere New from Dark Rye on Vimeo.