9:45 am was the agreed upon departure time. The past few days had been filled with moving our stuff down into our spare room that would be locked up while the renters lived upstairs and cleaning the house so the maid service we hired wouldn't think we were slobs. We'd been living off of the 7 days of clothes we'd have with us on the trip and organizing the everything else in the garage in a loose representation of where it would eventually go in the truck. It felt good to just grab the first t-shirt off the top of the stack and know it was one of your 7 favorites.
The night before had been a birthday dinner for a friend so we'd gotten a chance to see everyone. Goodbye's on the sidewalk outside the restaurant afterwards were bittersweet, knowing that we might not see the friends that are such a big part of our daily life for the better part of a year while being excited to get home, finish a load of laundry and get to sleep. A twinge of selfish guilt that they were sad to see us go but that we got to look forward to our big adventure.
At 9:30 am, our intertwined but distinct packing tasks, Ann loading books and maps into "the library" while I tried to figure out why nothing that used to fit in the side wings of our storage system seemed to be fitting now, found us both in the garage. I said "15 minutes," both of us knowing that it, like most would be in the next months, was a soft deadline.
Fortunately, we caught a glimpse of the yet-to-be-packed sleeping bags and linens piled in a corner of the garage (our layout of packing locations on the garage floor didn't provide an obvious place to put the stuff that would be in the roof tent) and stuffed them into the backseat along with the dog and miscellaneous other items we'd be dropping off on the way out of town. By 10:00 am, we pulled away from the curb, sitting side by side in the truck that would be our home for the foreseeable future.
But don't cue the "open road" music quite yet. We still had to get bagels and coffee, swing by the travel clinic for Ann's last shot, drop off the dog and say goodbye to my Mom, reinstall a printer on a friend's computer, get sandwiches and stop by my office before we were finally pointed towards Yosemite, our destination for the night.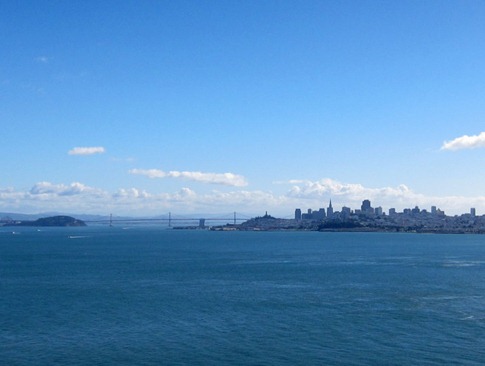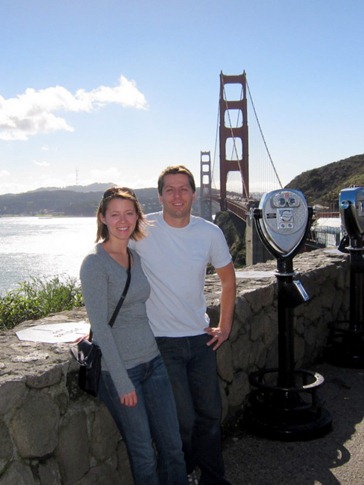 Gorilla didn't like the way this was going…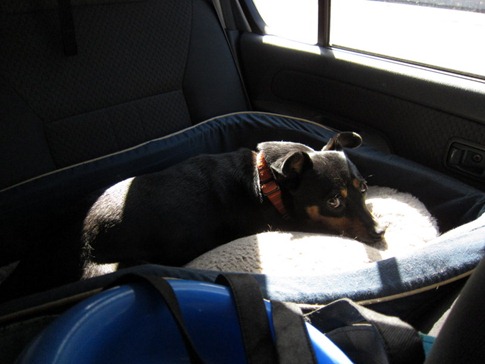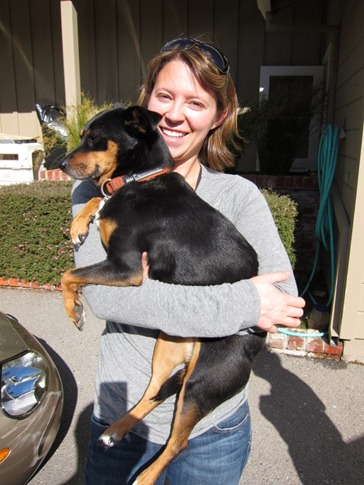 Once, on 580 heading east, we looked at each other from time to time and say things like "It's a nice day. We should drive to Argentina." Or "So I guess we're really doing this, huh?" Or in feigned distress, "We have to go all the way to Yosemite? This is such a LONG DRIVE!" All in between last chance spurts of texts, emails and social networking as the cell connection became increasingly intermittent.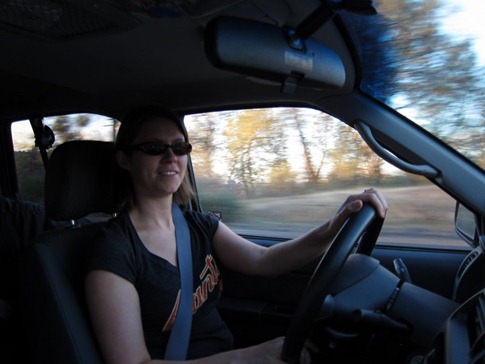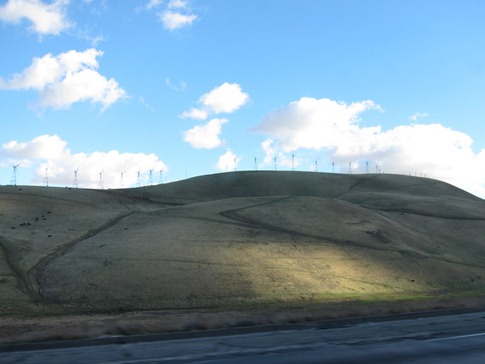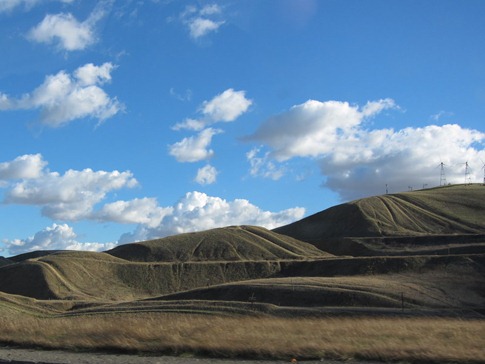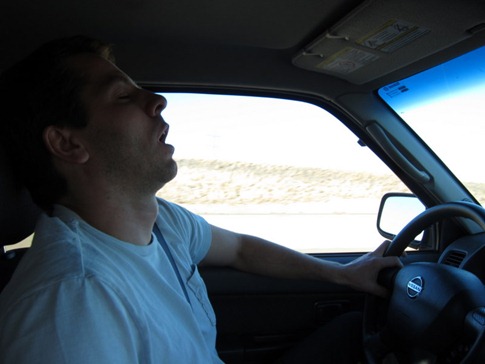 As we drove through Crane Flat, the sun was down and the light rain was just starting to turn to snow. As the headlights swept the roadside, the ground turned white and trees showed a coating of snow. To her credit, Ann said nothing about our planned first night of camping, but I reassured her anyway that Yosemite Valley was quite a bit lower and shouldn't be so cold.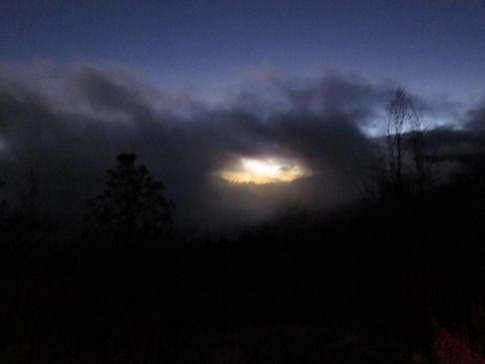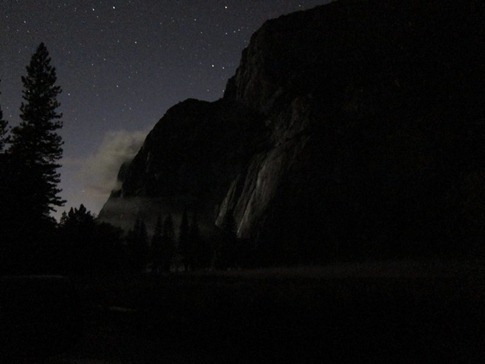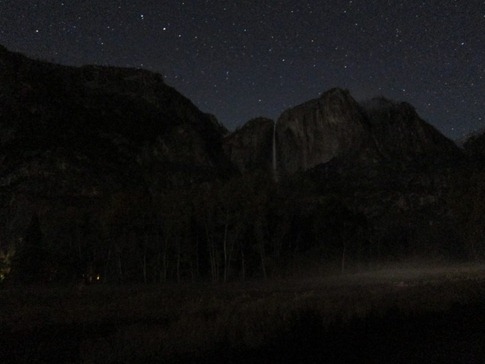 Once in the Valley, signs emerged out of the pitch darkness pointing in all directions towards picnic areas and the various amenities of a huge, well-established national park. I explained that we'd better head to the Visitor's Center to figure out where the campground I'd booked was located. It wasn't until we were driving through the grand, historic gates of the The Ahwahnee Hotel that she figured it out that we wouldn't be camping tonight. C'mon, this is a honeymoon after all…