For a brief break from our road trip, we spent the last week at a great little farm stay where you could pick your own fruit, collect eggs from the chickens, feed the sheep and do quaint things like preserve tomatoes and make homemade chutney and apple butter. Wait, we were at home?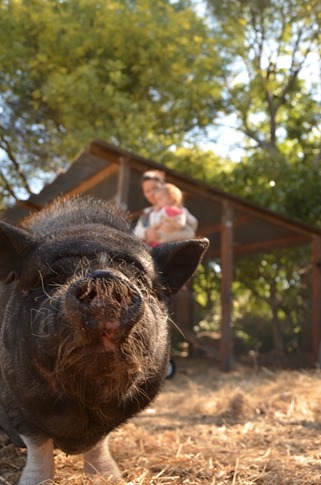 The hops vines have climbed about 10 feet and are almost ready for harvest.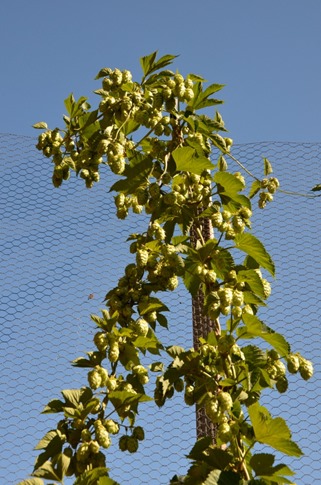 Roses in bloom.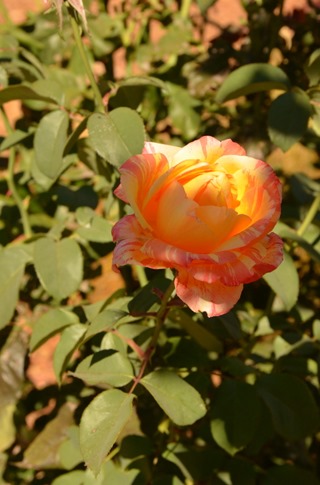 Melons growing in the garden and the first persimmons forming on the new tree.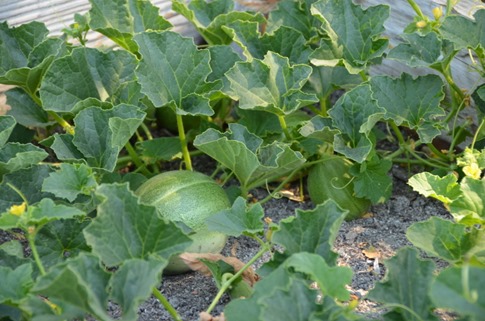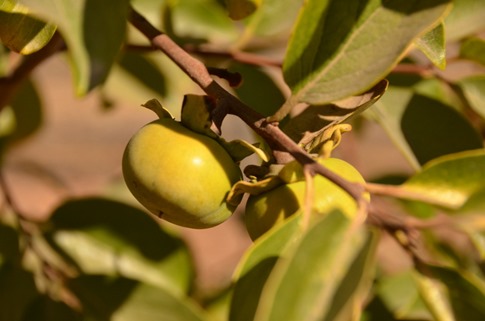 And pears, apples and grapes ready for picking.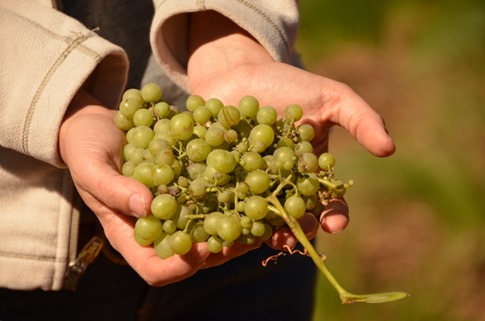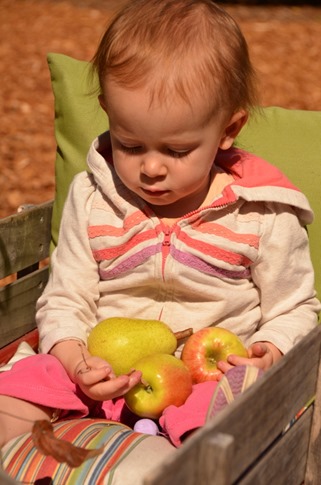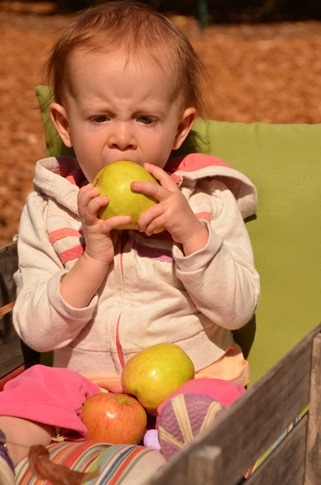 When we were deciding whether or not we could take an 8 week road trip in the trailer up to Banff, one of the considerations was the fact that we would miss a lot of the bounty that our little homestead puts out. Right around the end of August, the tomatoes are ripening daily and green apples are falling off the trees, and if we weren't there to do anything with them, they'd be wasted. When the plan came together to drive the trailer as far north as Seattle in the first couple weeks of August and then fly home to spend a week at home hosting Ann's sisters on their first visit to our new place, we saw an opportunity to do some preserving.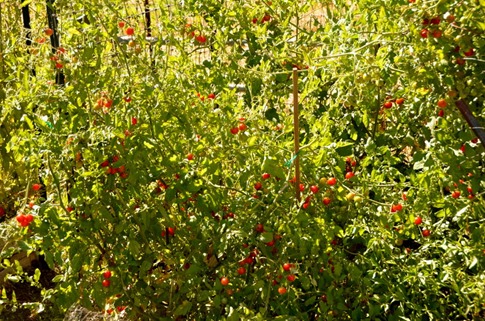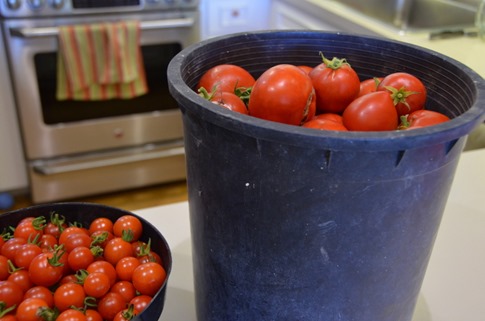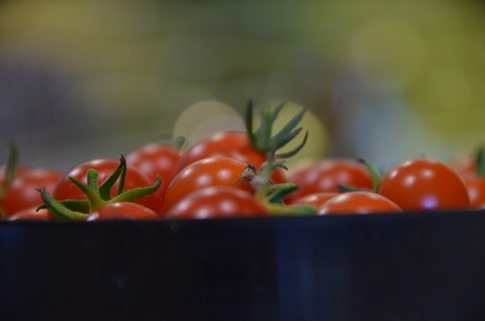 It should be noted that while I can't stand fresh tomatoes – the more ripe or heirloom or organic they are, the more I hate them – I do enjoy tending the plants and even like eating them once they've been tamed into either cooked or sundried form. With two three gallon nursery pots full of Beefsteak and Roma tomatoes, we canned them diced with some fresh basil into large jars, and Ann and her sisters made a big pot of some sweet tomato chutney.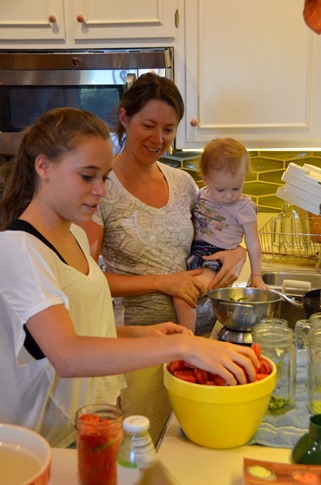 The cherry tomatoes went into the dehydrator and came out as sundrieds ready to go in salads or top pizzas, and I did some experimentation with slicing some of the overgrown zucchini into BBQ chips. Sprinked with olive oil and mixed with 1 Tbsp each of paprika, chili powder and cumin plus some salt and pepper and a miscellaneous jar of something from the spice cabinet that had the letters "B-B-Q" on it. The consistency turned out pretty much perfect, but next time I'd cut the chili powder by at least half and add a little brown sugar.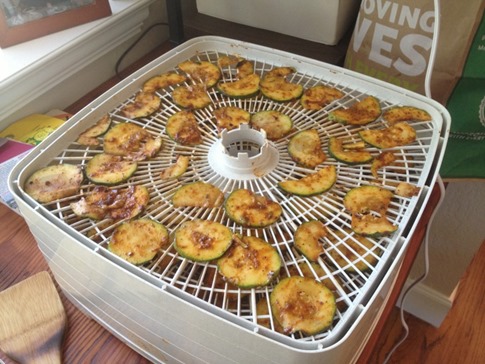 The only thing better than a day of the house smelling like BBQ chips is a day of it smelling like spiced apple butter in the slow cooker.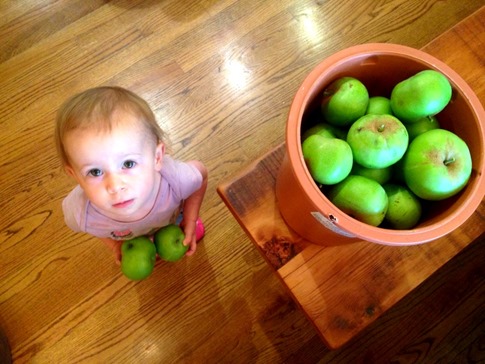 I wrote a little about the contrasts between living on the Farmlet or living in our 19' Airstream in my post on "The Simple Life," but it's been particularly interesting going back and forth between them recently. After getting home, the first time I got in the shower, I wet my hair and then turned around to shut off the water. It's just what we do in the trailer. But then, I realized I didn't necessarily have to conserve and made the decision instead to leave it on, letting the unneeded water run wasted down the drain. For some reason that didn't immediately seem clear to me, it's just what we do at home.
And speaking of what we do at home, the routine on a property like ours tends to feature a pretty much never-ending list of little maintenance tasks, all of which I wanted to get done before we got back on the road. Replace a float valve on a leaking water bowl for Petunia the pig, refill chicken feed and restock alfalfa for the sheep, mow pasture by the barn and in between the rows of pumpkins we'd planted before we left and harden the defenses on the automatic feeder for the barn cat against a resourceful raccoon. A motion detection game cam I'd bought to investigate just this kind of nocturnal farm mystery showed that while he returned several times each night and worked on the challenge for several minutes each time, my multilayer defense of straps and ropes to keep the feeder in place combined with an elongated chute that prevented him from reaching his dexterous little hands up into the mechanism like a teenager trying to liberate a Butterfinger from the school vending machine, was ultimately successful.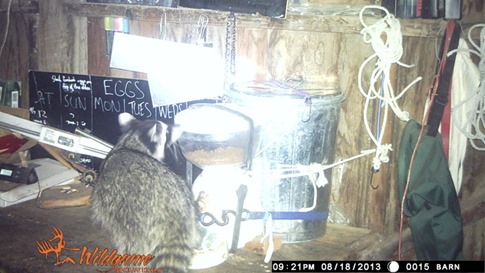 Of course, the visit home wasn't all work, and we made time to show the girls a little bit of San Francisco.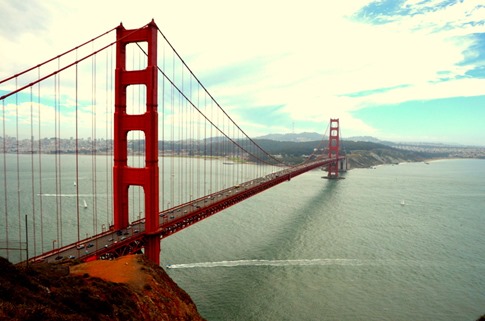 One of the 72 foot America's Cup hydro foiling catamarans practicing on the Bay.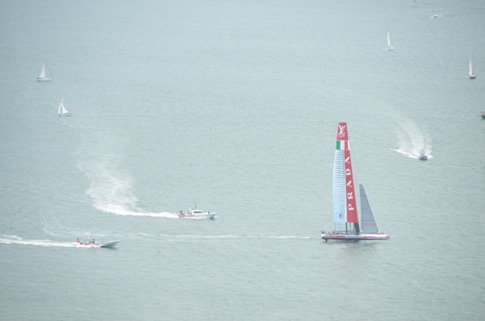 We had a great visit with the girls but couldn't quite shake the feeling that we were only visiting as well. A week after arriving in San Francisco, we all loaded back into our rental car and headed for the airport, the girls bound for Boston and Ann, Wynne and I headed back to Seattle where our other home waited for us to hitch up and set the GPS for a point in Eastern Washington where we'd be meeting up with 7 other Airstreams for a caravan into Canada.