Once the decision was made to go, we had about two weeks to deal with the logistics. That meant getting the sheep sheared, stocking up on feed and alfalfa, scheduling our farm sitter, booking flights home from Seattle so we could spend a week with Ann's sisters in the middle of the trip, setting up a service appointment for the trailer both so we'd have a place to store it and to address a couple small warranty issues, finding someone to take care of Gorilla in Seattle (still pending… thoughts?), getting her a health certificate for Canada, planting a pumpkin patch that would be ready for our return in early Fall and filling out our stockpile of homemade pork/kale lasagna, tortilla soup, pork/rice/broccoli/asparagus casserole, pesto from the basil plant on the front deck and whole wheat pizza dough for the freezer in the trailer and our small one in the truck.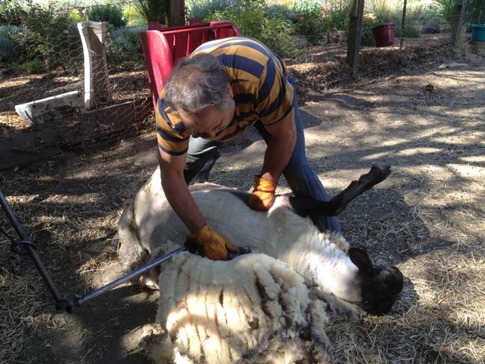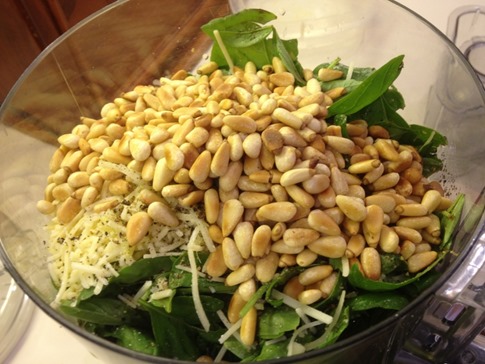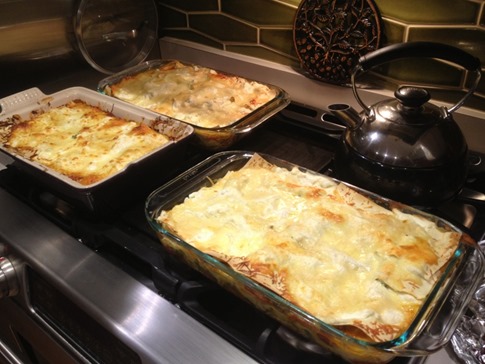 It also meant replacing the rear window on the trailer that we'd broken in the final days of the last trip which began with more than a month of unreturned calls to the fancy new local Airstream dealer in the Bay Area. Only after a somewhat scathing post to the Airforums in which a few others recounted similar experiences did we get a private message apologizing and requesting we contact the general manager for resolution. We emailed him with the complete timeline of our interactions and the fact that we just needed to order the part. The result? No response. Fed up, I called the Portland dealership (owned by the same people!) and had the part ordered within 5 minutes. It arrived about a week later.
As we mentioned in the Simple Life post, for this trip we wanted some way to get out for some more focused exercise. There's a rumor going around that I (we?) *might* be planning on the Marin Sprint Triathlon in late October if we can get enough training in. It's not always easy these days…
With that in mind, we picked up a couple bikes including one from The Recyclery in San Rafael. They recondition and sell donated bikes to support a program called Trips for Kids program that gives disadvantaged youth experiences in responsibility, nature and exercise through bicycling. I ended up with a 10 year old Marin mountain bike all tuned up and fitted with 1 1/2" street tires for $200 plus a practically new CoPilot Child Seat for $20. Check them out and support a good cause if you live in the Bay Area.
So, what else are we forgetting to pack?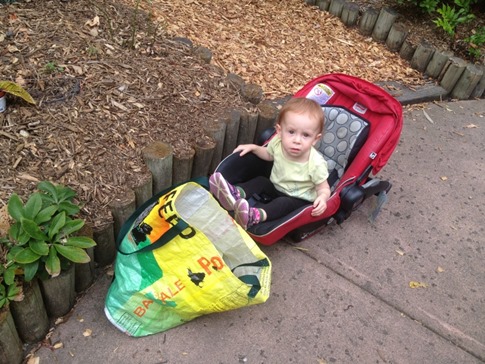 Though it was a bit of a push, we actually managed to be packed and ready in time to bring the trailer with us to a weekend at a friend's cabin in the foothills and continue directly from there. And a bonus, my friend's wife is a great photographer and writer who blogs about all things organic, classic and aesthetic at Suburban Homestead and put together a great post of Wynne "conducting a tour" of the trailer. Check out her post and more pics like the one below and give her a like if you're interested.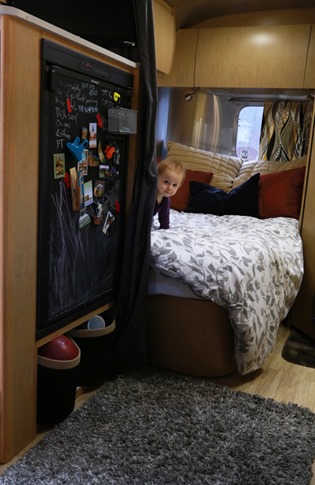 Photo by Suburban Homestead
Of course, in addition to staying in a great cabin and tromping up the river from the swimming hole in search of boulders to jump off of, the best part was hanging out with two good friends I don't see enough, one I've known since I was about 4 and both of whom I played with in bands throughout middle school and high school. If you had a sweet sixteen between about 1983 and 1990, we probably played it. It's great to spend time with both of them and their young families, even if it only happens about once a year. Check out a few more pics from Suburban Homestead of three old farts (and their kids) re-living our high school musical glory days…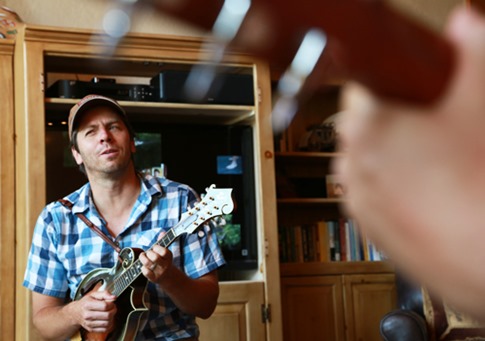 Photo by Suburban Homestead
On Sunday afternoon, while the other two families were starting to pack their SUV's for the drive back to the Bay Area, we were hitching the trailer back up and looking at maps to see how far north we could get before Wynne's bedtime. Over the weekend, someone had posed the general question of how long was a good amount of time to be away from home, like on a vacation or a trip. A few years ago, I would have said five days was a nice getaway and three weeks was about as long as I could imagine. Then we rode a motorcycle along the south of France and met my family for more than four weeks. Then we drove from San Francisco to Panama over five months. Now we're heading out for eight weeks, and I find myself already feeling like there's too much to do and see in the time we have. Let's get to it!