When we first got it in our heads to drive the Pan American Highway, it seemed crazy, and our friends and families told us so. But, we countered, for the past months we'd been voraciously reading blogs written by people who sounded a lot like us and who were out there on the road doing it right at that moment. They were listing campsites, offering helpful contacts, recommending side trips to waterfalls and hidden beaches as well as issuing warnings on stretches of road renowned for corrupt cops. These resources maintained by active travelers were not only a wealth of information but a fountain of inspiration. There was too much laid out for us to be intimidated and too many adventures out there for us to be dissuaded.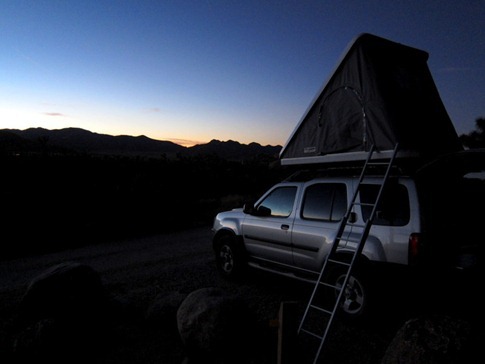 I've mentioned before that the first account of a young couple dropping everything and undertaking an epic trip that really caught our imagination was Bumfuzzle. Dive back into the archives of their site – as they used to say, their "life… daily" – and you'll find the detailed descriptions of their round-the-world sail on a catamaran (with no sailing experience), cross country road trips and a vintage race in a classic Porsche, Alaska to South America and across to Europe in a custom 1952 VW bus and, over the past couple years, having two kids while mostly living aboard a sailboat based out of Puerto Vallarta, Mexico.
We've exchanged a few emails with "The Bums" over the years as we were planning our trip and more recently when we had the baby. A few weeks ago, I sent them one more to mention that Ann and I were planning on being down in Sayulita, just north of where their boat is docked, for a few days with some friends and inviting them to come up and hang by the pool in our rental house. Unfortunately, they were still in the Midwest visiting family and wouldn't be back in Mexico until a few days after we left. Finally meeting this couple we feel like we've known for the 9 years or so they've been blogging will have to wait.
The weekend was great, exposing a few friends to Mexico for the first time. For some, Sayulita, which we'd chosen because of its established "gringo infrastructure" while maintaining the feel of a Mexican town, was still a little gritty while for others, it may have been a little sleepy with not enough to do. The difference in perspective could also have had to do with those of us who were "breeders" (travelling with kids) and those who were a little more freewheeling. In the end, everyone compromised a little to enjoy a nice weekend together and to give us a chance to share some of what Ann and I had loved about our time in Latin America.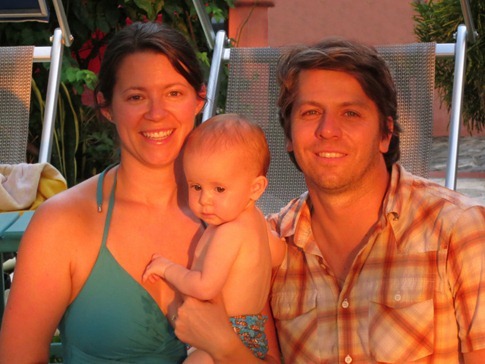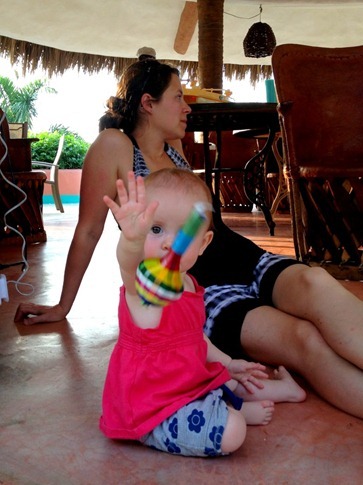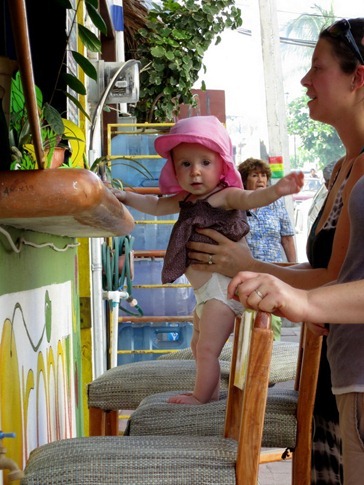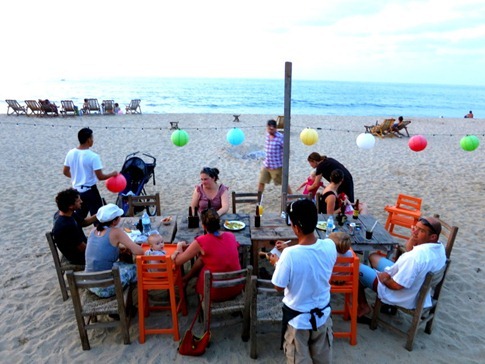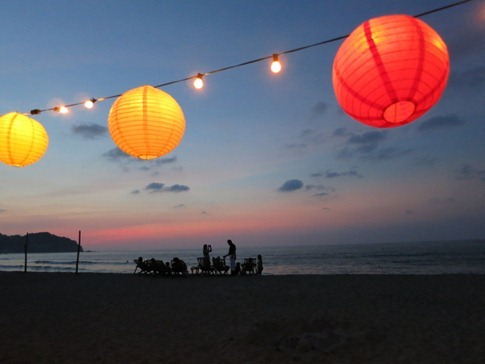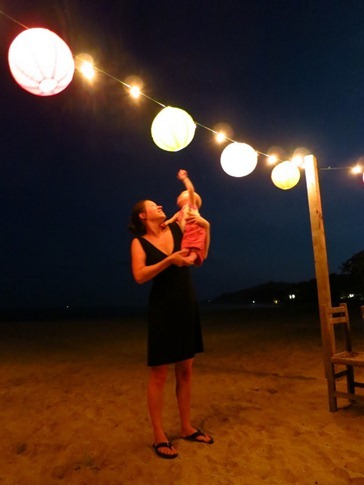 Walking back to the house on the second day, a woman stopped on a street corner and seemed to be talking to us. It took a second to realize she was speaking in English and identify the words she was saying as "We followed your blog." We did one of those look-over-the-shoulder-and-then-touch-a-finger-to-your-chest things, and she continued, now clearly addressing us. "We're on the same trip, heading towards Central America. We used your blog while planning." How crazy that we happened to be walking around Sayulita the day after Kellee and Jamie (Tranquilo Adventures) pulled into town and even crazier that they recognized us strolling along with Wynne?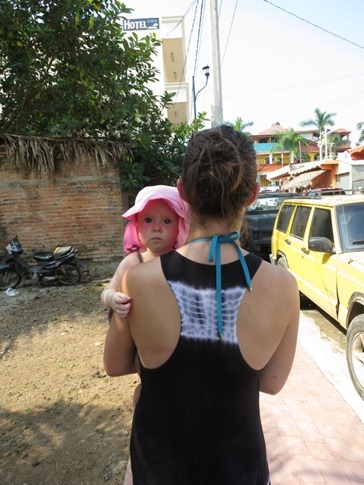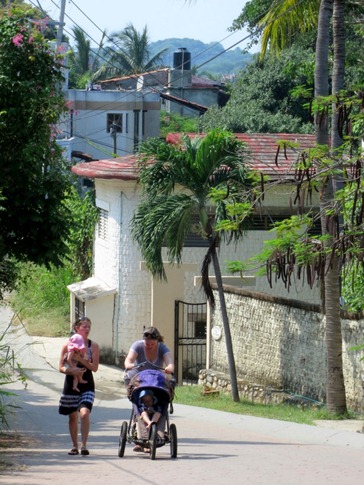 There on the corner, we played the "overlander name game," listing blogs like Lost World Expedition, PanAm Notes, Life of Saturdays, The Darien Plan, SprinterLife, unURBAN Adventures, Home on the Highway, Adventurous Spirits, Drive Nacho Drive and more, sites we'd all devoured completely, both for information and entertainment. But behind the epic titles travellers had assigned to their trips - whether to convince others of their scale or to attribute to them the weight and significance they had in the lives of the participants - were names like Luis and Lacey, Logan and Brianna, Kristin and Chris, Tree and Stevie, Espen and Malin, James and Lauren, Tom and Janet, Brad and Sheena. We'd say things like "Oh, Logan and Brianna stayed at that campground for a week," or "Luis and Lacey hated that place." Though we'd never met most of them, we felt like we knew these people, just as Kellee and Jamie felt like they knew us enough to recognize us on the street in Sayulita and strike up a conversation.
And in a lot of ways, we all did know each other. Through our blogs, we'd shared not only our day-to-day experiences on the road but our reflections on how they made us feel about our lives back home. We'd shared the incredible the feelings of watching sunsets on isolated beaches (with just the right amount of local beer or tequila in us) and our struggles with mental and physical exhaustion or unfortunate run-in's with the rare "morally-challenged" element. And while family and friends may have been following along from their couches and offices back home, there was an element that only other overlanders could really understand, the desire to break free from a rut and set out on an adventure in the world, despite warnings from news reports and departments of state and the ever-present temptation to stay within our comfort zones.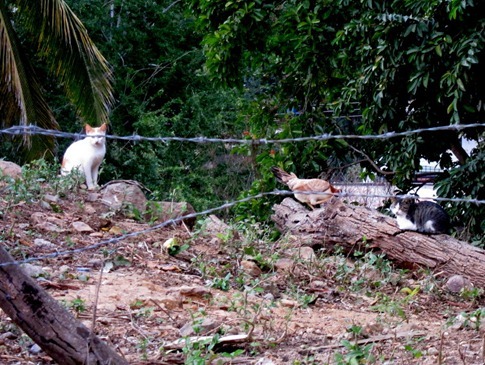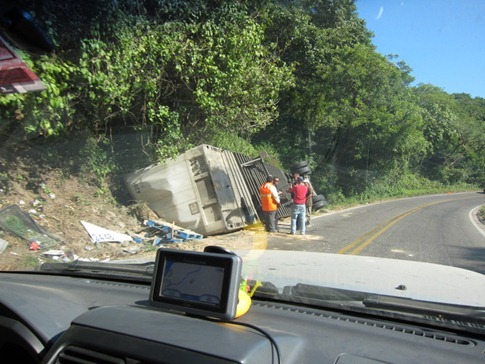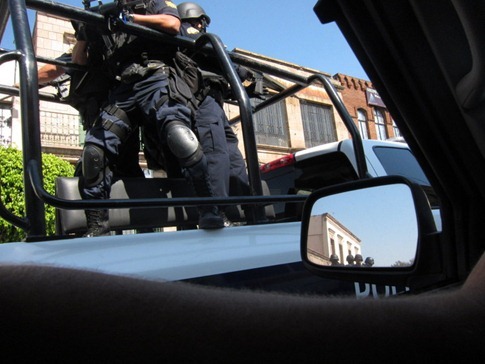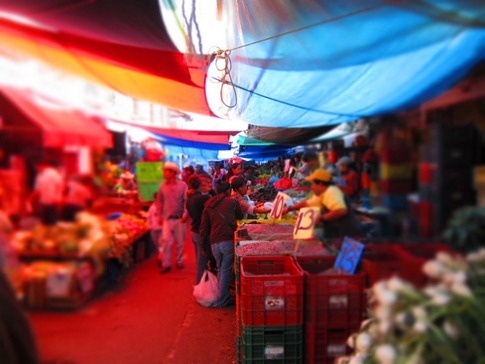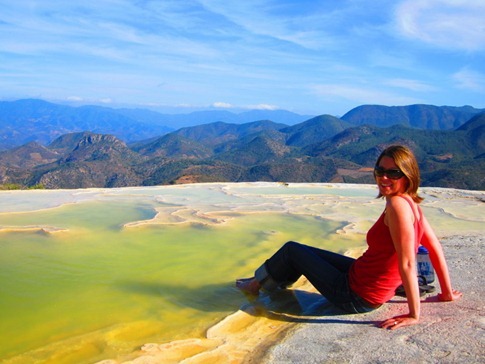 Though some are still traveling and others, like us, have returned home with new found perspective, there is a feeling of familiarity among those who have spent any time on the Pan American Highway (ours probably being one of the shorter trips, we're happy to be included!) and an active community of overlanders has developed through forums, Facebook, Twitter, Skype and instant messages. In the past couple weekends, we've had the chance to finally meet two of the couples we already felt like we knew.
Logan and Brianna from PanAm Notes left San Francisco in January of 2011, about a month and a half after we did, and made it all the way to the southern tip of South America 22,000 miles and 438 days later. Looking back through their blog, they were usually less than four weeks behind us the whole way to Panama. It's a shame we never actually crossed paths on the road. They returned home in March of 2012 to work on Logan's family's cattle ranch in Nebraska and reflect on their next step. Turned out they were not *quite* ready to settle down - despite Brianna being among the first people to "Like" any baby pictures I posted on Facebook - and started planning a cross-country (and south of the border into Baja) road trip, a winter as ski-bums in Colorado and six months on the Appalachian Trail. We were glad when they suggested fitting a stopover at our little homestead into the plans so we could all actually meet in person. We had a great afternoon comparing stories from our trips, talking about the future and, of course, eating some our hyper-local ham and fresh baked bread. As expected, we felt an instant connection with these guys could swear we've known them for years.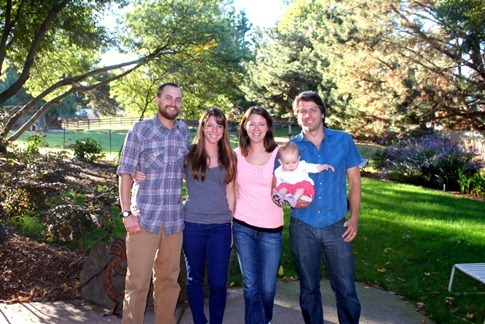 The next Sunday felt like déjà vu as we answered the door to two more travelers we'd never met but felt we could consider friends. We followed much of Luis and Lacey's Lost World Expedition route through Mexico and frequently used them as an example to friends and family of a couple who was on the road just ahead of us from whom we'd learn of any pitfalls that lay ahead. In fact, they'd left Arcata, CA more than a year before us and were already scheduling their shipping across the Darien Gap to South America by the time we left. At that time, they were also announcing that they'd officially extended their planned year and a half trip by at least another year. By the time they pulled into our driveway in Petaluma, they'd just passed their three year anniversary on the road and, after visiting some family and friends in the US for a month or so, were anxious to get back to their Landcruiser waiting for them in Peru to finish out South America and continue on in Europe. Overly familiar with living in a roof top tent at this point, we didn't have much trouble convincing them to stay a night in the new Airstream out in our pasture trailer park.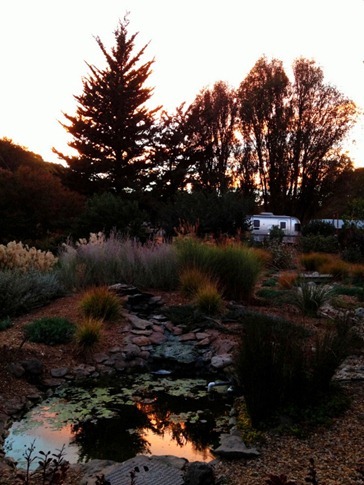 After a few meals, easy conversation about the trade-offs between living on the road and putting down roots and the traditional overlander hard drive swap of multi-season TV series episodes (Luis has been trying to get us to watch the homesteading tales of "Escape to River Cottage" for a while now), we said goodbye to Luis and Lacey, sure we'd all meet up again sometime in the future.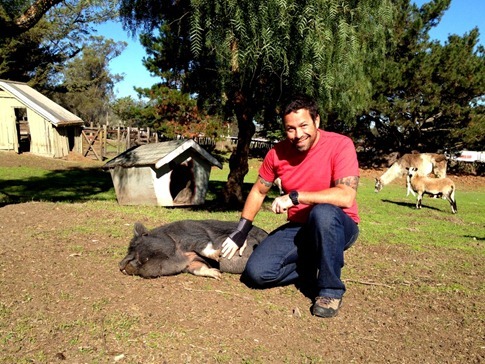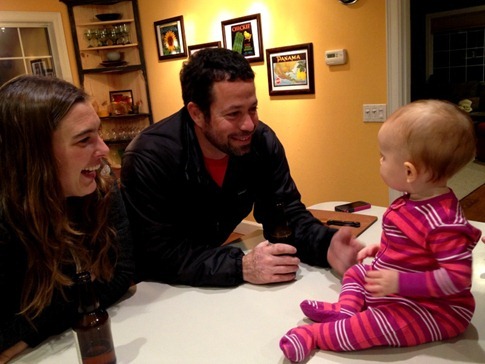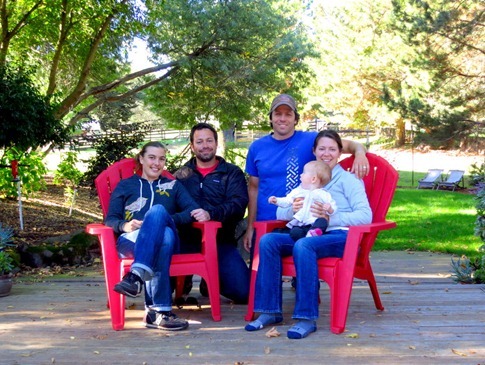 Most overlander blogs I've read talk about being sad to leave family and friends when they start their trips, but they also talk about the immediate bond they feel with those they meet along the way. Maybe it's because these fellow travelers know more than anyone else what they went through to leave and what they go through on a daily basis while traveling. Out of those bonds, some formed on the road and some online, a new set a friends – what some might even call a family – has formed. It's one in which we feel privileged to be included and look forward to being able to say we've actually met an increasing number. If you're gonna be in town, drop us a line!
Otherwise, maybe we'll see you out in the world…